HE Qiyang
Source:
time:2021-11-22
Views: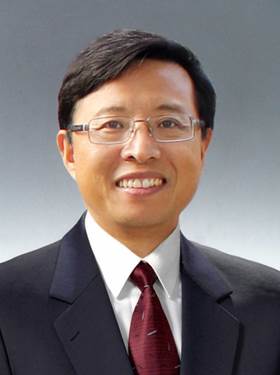 Name:HE Qiyang
Department:Biochemistry
Tel: (8610)63131856
Email: heqiyang@imb.pumc.edu.cn
Education & Research
2006/06 – Now Professor, Institute of Medicinal Biotechnology, Chinese Academy of Medical Sciences
1998/09 – 2001/07 Ph.D. in microbial and biochemical pharmacy, Peking Union Medical College
Research Field:
Tumor pharmacology and anti-aging biotechnology
Research Interests

Dr. He has been engaged in the tumor pharmacology and anti-aging biotechnology. On base of aging biology, he is developing the new drugs with antitumor action and induction of cellular senescence.
Selected Publications
1. He Q, Cheng P, Yang Y, Wang L, Gardner KH, Liu Y. White collar-1, a DNA binding transcription factor and a light sensor. Science. 2002; 297(5582): 840-843.
2. He Q, Liu Y. Molecular mechanism of light responses in Neurospora: from light-induced transcription to photoadaptation. Genes & Development. 2005, 19: 2888-2899.
3. He QY, Zhou WD, Ji L, Zhang HQ, He NG, Xue SB. Characteristics of harringtonine-resistant human leukemia HL60 cell. Acta Pharmacol Sin. 1996; 17(5): 463-467.
4. He QY, Liang YY, Wang DS, Li DD. Characteristics of mitotic cell death induced by enediyne antibiotic lidamycin in human epithelial tumor cells. Int J Oncol. 2002; 20(2): 61-66.
5. Zhang HX, Chen Y, Xu R, He QY. Nrf2 mediates the resistance of human A549 and HepG2 cancer cells to boningmycin, a new antitumor antibiotic, in vitro through regulation of glutathione levels. Acta Pharmacol Sin. 2018 Oct; 39(10):1661-1669.