Microbial and Biochemical Pharmacy —— Pharmacology
PENG Zonggen
Source:
time:2021-11-30
Views: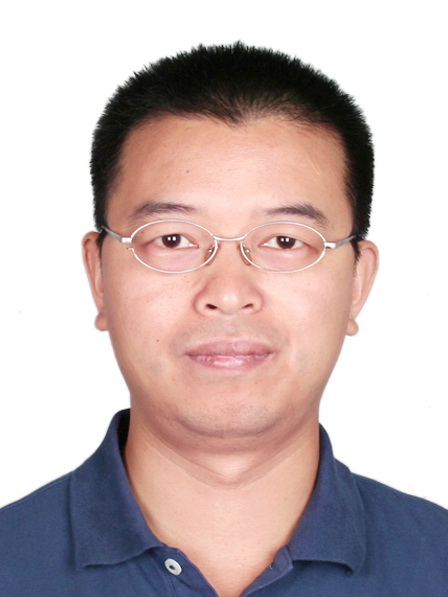 Name: Zong-Gen Peng,
Ph.D., Professor, Doctoral Supervisor.
Department: Laboratory of Antiviral Drug Research, Institute of Medicinal Biotechnology, PUMC & CAMS.
Tel: (8610)63166129
Email: pumcpzg@126.com, or pengzonggen@imb.pumc.edu.cn
Education & Research Experience
Dr. Peng received his Ph.D. degree from Peking Union Medical College. He worked in Institute of Medicinal Biotechnology, Peking Union Medical College and Chinese Academy of Medical Sciences from 2004 to present.
Research Interests:
Research and development of new antivirals targeted host factors and innovative drugs against non-alcoholic fatty liver disease.
Selected Publications
1. Zou LL, Li JR, Li H, Tan JL, Wang MX, Liu NN, Gao RM, Yan HY, Wang XK, Dong B, Li YH, Peng ZG*. TGF-β isoforms inhibit hepatitis C virus propagation in transforming growth factor beta/SMAD protein signalling pathway dependent and independent manners. J Cell Mol Med. 2021 Apr;25(7):3498-3510.
2. Lv XQ, Zou LL, Tan JL, Li H, Li JR, Liu NN, Dong B, Song DQ, Peng ZG*. Aloperine inhibits hepatitis C virus entry into cells by disturbing internalisation from endocytosis to the membrane fusion process. Eur J Pharmacol. 2020 Sep 15, 883:173323.
3. Jiang X#, Tan J#, Wang Y, Chen J, Li J, Jiang Z, Quan Y, Jin J, Li Y, Cen S, Li Y*, Peng Z*, Li Z*. 2-((4-Arylpiperazin-1-yl)methyl)benzonitrile Derivatives as Orally Available Inhibitors of Hepatitis C Virus with a Novel Mechanism of Action. J Med Chem. 2020 Jun 11;63(11):5972-5989.
4. Li H#, Tan JL#, Li JR#, Liu NN, Chen JH, Lv XQ, Zou LL, Dong B, Peng ZG*, Jiang JD*. A proof-of-concept study in HCV-infected Huh7.5 cells for shortening the duration of DAA-based triple treatment regimens. Biomed Pharmacother. 2019 Aug; 116: 108976.
5. Wu ZY#, Li H #, Li JR, Lv XQ, Jiang JD, Peng ZG*. Farnesoid X receptor agonist GW4064 indirectly inhibits HCV entry into cells via down-regulating scavenger receptor class B type I. Eur J Pharmacol, 2019, 15 June, 853: 111-120.
6. Huang MH#, Li H#, Xue R, Li JR, Wang LH, ChengJJ, Wu ZY, Li WJ, Chen JH, Lv XQ, Li Q, Lan P, Zhao LM, Yang YF*, Peng ZG*, Jiang JD*. Up-regulation of glycolipid transfer protein by bicyclol causes spontaneous restriction of hepatitis C virus replication. Acta Pharmaceutica Sinica B. 2019 Jul; 9(4):769-781.
7. Li H, Li JR, Huang MH, Chen JH, Lv XQ, Zou LL, Tan JL, Dong B, Peng ZG*, Jiang JD* . Bicyclol attenuates liver inflammation induced by infection of hepatitis C virus via repressing ROS-mediated activation of MAPKs/NF-κB signaling pathway. Front. Pharmacol. 2018, Dec 19; 9:1438
8. Zhang X#, Lv XQ#, Tang S, Mei L, Li YH, Zhang JP, Jiang JD, Peng ZG*, Song DQ*. Discovery and evolution of aloperine derivatives as a new family of HCV inhibitors with novel mechanism. Eur J Med Chem. 2018 Jan 1;143:1053-1065.
9. Ji XY#, Chen JH#, Zheng GH, Huang MH, Zhang L, Jin J, Yi H, Jiang JD, Peng ZG*, Li ZR*. Design and Synthesis of Cajanine Analogues against Hepatitis C Virus through Down-regulating Host Chondroitin Sulfate N-acetylgalactosaminyltransferase 1. J Med Chem. 2016 Nov 23;59(22):10268-10284
10. Cheng JJ, Li JR, Huang MH, Ma LL, Wu ZY, Jiang CC, Li WJ, Li YH, Han YX, Li H, Chen JH, Wang YX, Song DQ, Peng ZG*, Jiang JD*. CD36 is a co-receptor for hepatitis C virus E1 protein attachment. Sci Rep. 2016 Feb 22;6:21808.