GONG Jianghua
Source:
time:2021-11-24
Views: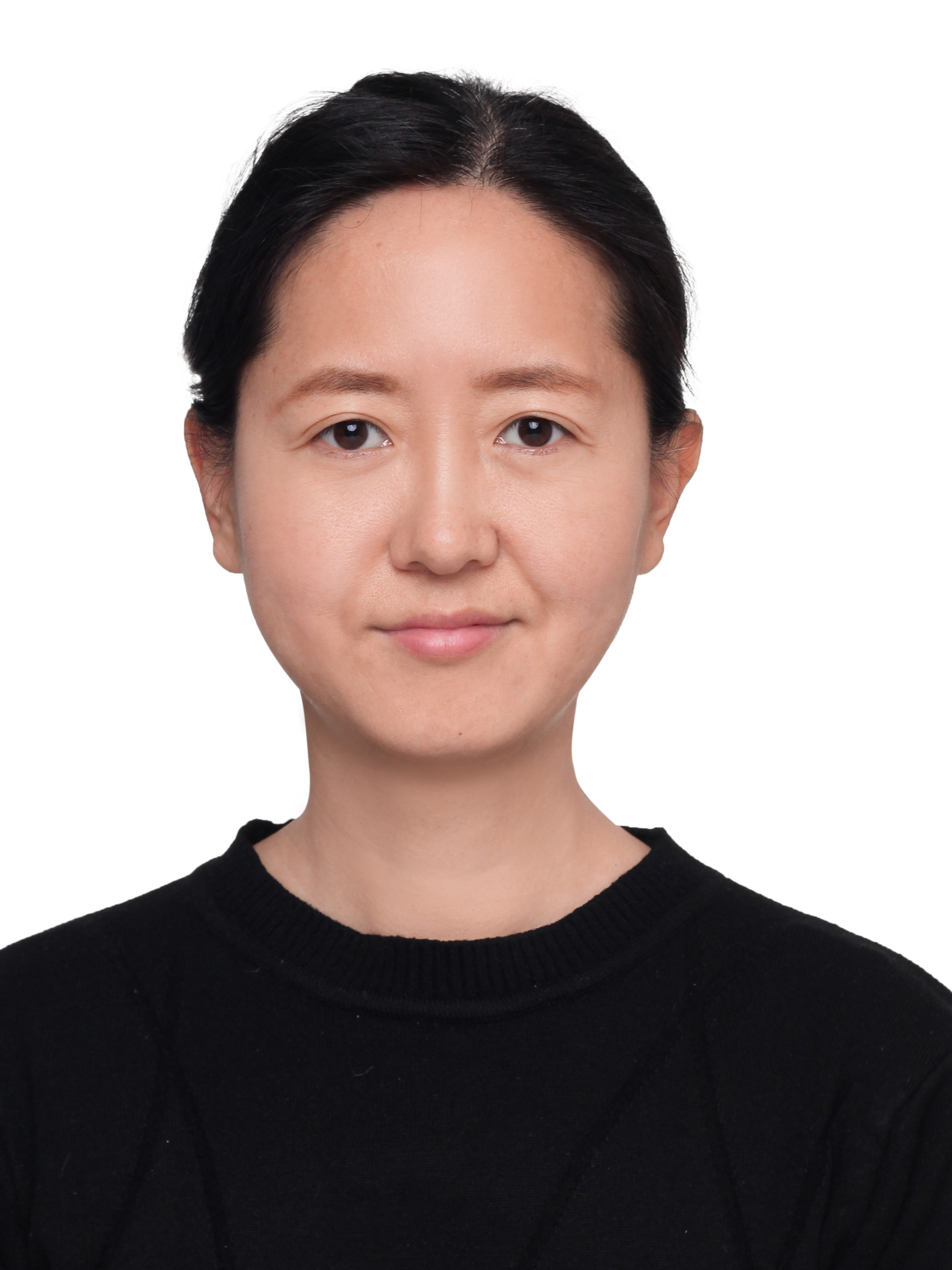 Name:Gong Jianhua
Department:Oncology
Tel: (8610)18514647566
Email: ann_gong@imb.pumc.edu.cn
Education & Research Experience
2015/10 – Now Associate Researcher, Institute of Medicinal Biotechnology, Chinese Academy of Medical Sciences
2012/02-2014/05 Postdoctoral in department of chemistry, Utah State University
2004/09 – 2007/07 Ph.D. in department of oncology, Institute of Medicinal Biotechnology, Chinese Academy of Medical Sciences &Peking Union Medical College
Research Field:
Tumor Immunology inhibitor; targeted protein discovery of small molecular anticancer drugs; antibody against tumor.
Research Interests:
Dr. Gong has been engaged in anticancer drugs development and recently is focusing on drugs concerning tumor immunotherapy, chemotherapeutic, and targeted agents.
Selected Publications
1. M. Zhang, H. Cai, Y. Du, Y. Wang, J. Gong#, J. Xu#, X. Liu#, Enhancing the Therapeutic Efficacy of Gefitinib in Human Non-Small-Cell Lung Cancer through Drug Combination, Mol Pharm, 18 (2021) 1397-1407.
2. J. Liu, M. Zhang, Y. Kan, W. Wang, J. Liu, J. Gong#, J. Yang#, Nuclear Factor-κB Activating Protein Plays an Oncogenic Role in Neuroblastoma Tumorigenesis and Recurrence Through the Phosphatidylinositol 3-Kinase/Protein Kinase B Signaling Pathway, Frontiers in Cell and Developmental Biology, 8 (2021).
3. J. Gong, F. Guo, W. Cheng, H. Fan, Q. Miao, J. Yang, Preliminary biological evaluation of 123I-labelled anti-CD30-LDM in CD30-positive lymphomas murine models, Artif Cells Nanomed Biotechnol, 48 (2020) 408-414.
4. J.H. Gong, Y.B. Zheng, M.R. Zhang, Y.X. Wang, S.Q. Yang, R.H. Wang, Q.F. Miao, X.J. Liu, Y.S. Zhen, Dexamethasone enhances the antitumor efficacy of Gemcitabine by glucocorticoid receptor signaling, Cancer Biol Ther, 21 (2020) 332-343.
5. X. Zhao, X. Qi, W. Lian, X. Tong, H. Wang, L. Su, P. Wei, Z. Zhuang, J. Gong#, L. Bai#, Trichomicin Suppresses Colorectal Cancer via Comprehensive Regulation of IL-6 and TNFalpha in Tumor Cells, TAMs, and CAFs, Front Pharmacol, 11 (2020) 386.
6. Y.B. Zheng#, J.H. Gong#, Y.S. Zhen, Focal adhesion kinase is activated by microtubule-depolymerizing agents and regulates membrane blebbing in human endothelial cells, J Cell Mol Med, 24 (2020) 7228-7238.
7. R. Wang, L. Li, A. Duan, Y. Li, X. Liu, Q. Miao#, J. Gong#, Y. Zhen, Crizotinib enhances anti-CD30-LDM induced antitumor efficacy in NPM-ALK positive anaplastic large cell lymphoma, Cancer Lett, (2019).
8. J. Yang, F. Guo, L. Yuan, G. Lv, J. Gong#, J. Chen#, Elevated expression of the V-ATPase D2 subunit triggers increased energy metabolite levels in Kras(G12D) -driven cancer cells, J Cell Biochem, (2019).
9. C. Zhang, L.Y. Guo, D. Mu, J.H. Gong#, J. Chen#, Induction of apoptosis and erythroid differentiation of human chronic myelogenous leukemia K562 cells by low concentrations of lidamycin, Oncol Rep, 41 (2019) 475-482.
10. J. Gong, Y. Zheng, Y. Wang, W. Sheng, Y. Li, X. Liu, S. Si, R. Shao, Y. Zhen, A new compound of thiophenylated pyridazinone IMB5043 showing potent antitumor efficacy through ATM-Chk2 pathway, PLoS One, 13 (2018) e0191984.