New anti-infective drug carrimycin showed at the National "Thirteenth Five-Year" Science and Technology Innovation Achievement Exhibition
Source:办公室
time:2021-11-17
Views:
The National "Thirteenth Five-Year" Science and Technology Innovation Achievement Exhibition was held at the Beijing Exhibition Center from October 21st to 27th. With the theme of "Innovation-driven Development, towards a Powerful Country in Science and Technology", this achievement exhibition focuses on the major achievements under the background of the implementation of innovation strategy as well as construction an innovative nation. The scientific and technological innovation achievement of our institute "new anti-infective drug carrimycin with the new drug certificate" was showed at this achievement exhibition.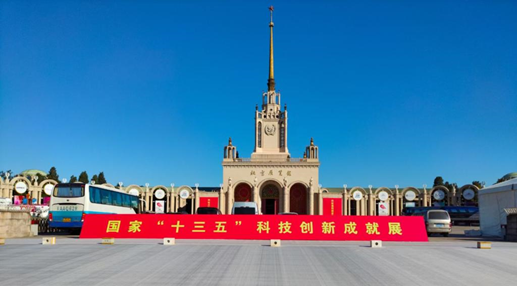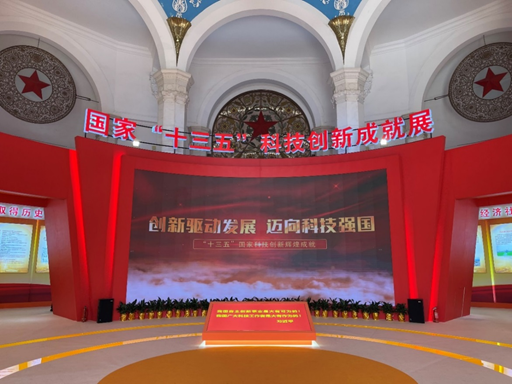 Carrimycin is a national class I drug, which is developed by our institute headed by Professor Wang Yiguang and jointly developed with cooperative enterprises. It is the first anti-infective drug developed by synthetic biology technology in our country. It was approved in June, 2019. In the same year, it was selected as one of the "Top Ten Progresses in China's Pharmaceutical Biotechnology" and "Seven Major Advances in the Field of Chinese Pharmacy", and drew attention as an achievement of the Ministry of Science and Technology's "Significant New Drug Creation".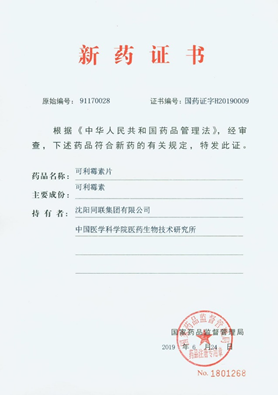 Carrimycin, no obvious cross-resistance with its same class drugs, has strong activity against Gram-positive bacteria (even the erythromycin and β-lactam-resistant bacteria), some Gram-negative bacteria, anaerobic bacteria, chlamydia and mycoplasma. Carrimycin has high lipophilicity, rapid oral absorption, strong tissue penetration, wide distribution, long duration in vivo, and good post-antibiotic effect.

In addition, the antiviral research group of our institute has proved that carrimycin showed potent efficacy against the common coronavirus and SARS-CoV-2 at the cellular level. The results of clinical trials indicated that carrimycin could alleviate the clinical symptoms and lung inflammation of COVID-19 patients. Carrimycin was considered as an effective drug for treatment of severe COVID-19 in hospitalized patients without obvious adverse reactions. It has been approved for clinical trials in eight countries including the United States, Brazil, etc.