Class I drug Carrimycin approved by National Medical Products Administration of China
Source:
time:2019-07-05
Views:
Class I drug, Carrimycin, was approved by National Medical Products Administration of China on June 24, 2019. Carrimycin is mainly used for the treatment of upper respiratory tract infections. Carrimycin (trade name: Bite) is a new macrolide antibiotic which was obtained through synthetic biology technology, and developed by a team led by Professor Yiguang Wang, Institute of Medical Biotechnology, Chinese Academy of Medical Sciences. And this product was jointly developed with Shenyang Tonglian Group Co., Ltd. Our country owns the intellectual property and the core technologies of carrimycin.
The Institute of Medical Biotechnology and Shenyang Tonglian Group had cooperated to develop Carrimycin since 2003. So far, 16 domestic invention patents have been approved, of which 4 patents have been authorized in 12 PCT member states such as the United States, Canada, Japan, the European Union, etc. The drug has strong activity against various pathogenic bacteria, mycoplasma and chlamydia, and has no cross-resistance with other medicines in the same class.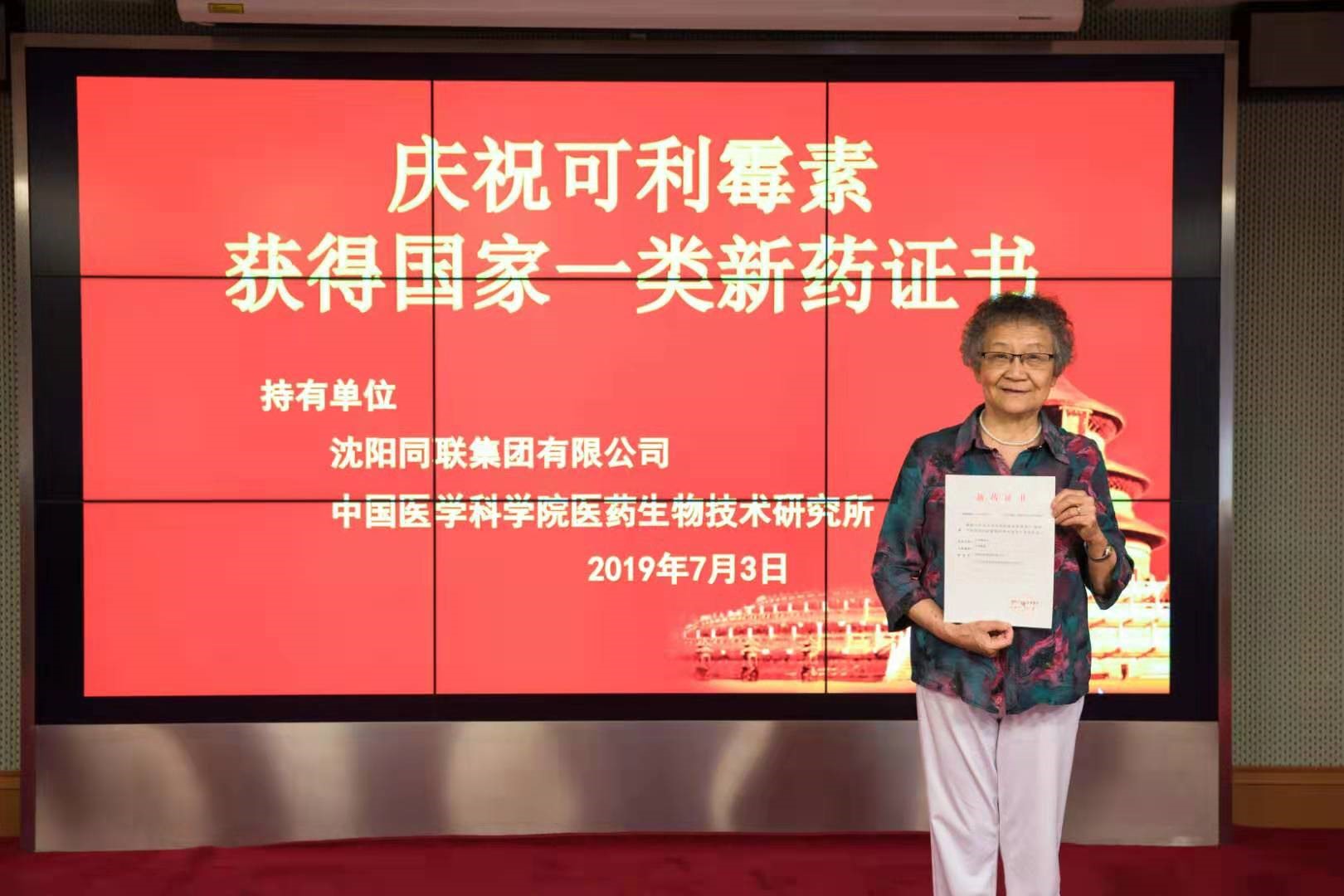 Carrimycin is effective against drug-resistant Gram-positive bacteria (such as methicillin-resistant Staphylococcus aureus and drug-resistant Streptococcus pyogenes), and is also potent against some β-lactamase-producing bacteria. It also exhibits activity against some Gram-negative bacteria (such as Clostridium difficile, Hemophilus Influenzae) and fungus (Candida albicans). In addition, the application of carrimycin in anti-Mycobacterium tuberculosis infection treatment has obtained domestic patent authorization. Carrimycin also has the advantages of low dose, less frequency of medication use and low toxicity, and becomes a safe and effective drug for the patients.
The research group have spent more than 30 years to get the new drug certificate. The research proposal of the carrimycin was first funded by "863" Program in 1988. The research and development of carrimycin has been supported by 11 national funds, including "973" Program, Natural Science Foundation of China, National Science and Technology Major Project, Chinese Academy of Medical Sciences Innovation Fund, etc. The pharmaceutical enterprises, especially Shenyang Tonglian Group, gave strong confidence on carrimycin research, clinical trials and new drug application works, which played a key role in the successful development of carrimycin. The development of this drug is a typical example of the close cooperation of enterprise, university and research institute. The recent data demonstrated that carrimycin had several novel pharmacological activities. Further research needs closer cooperation to explore its new pharmacological activities, expand the indications of this drug, and make it better serve our medical care and human health.