Microbial and Biochemical Pharmacy
LIU Xiujun
Source:
time:2021-12-09
Views: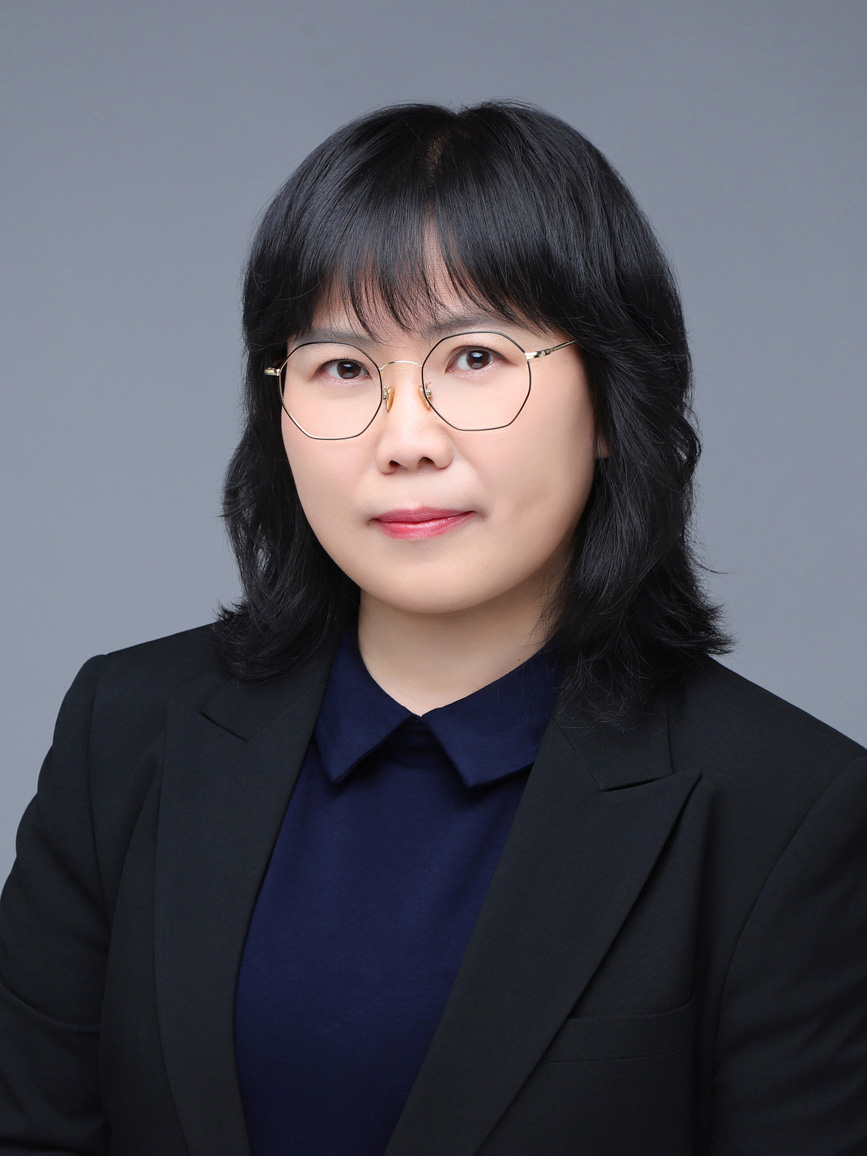 Name:LIU Xiujun
Department:Department of Cancer Research
Tel: (8610)63010985
Email:Liuxiujun2000@imb.pumc.edu.cn
Education & Research
2001/09 –1998/07 Master's degree in microbiology and biochemical pharmacy, Peking Union Medical College
1991/09 –1996/07 Bachelor's degree in pharmacology, China Pharmaceutical University
1996/08 – Now Mainly engaged in the research and development of anti-tumor drugs under the leadership of Academician Mr. Zhen Yongsu in the Oncology Department, Institute of Medicinal Biotechnology, Chinese Academy of Medical Sciences.
Research Field:Oncological Pharmacology and Antibody Engineering.
Research Interests:Research interests focus on the research and development of antitumor drugs: 1) Microbiological and biochemical pharmacy 2) Antibody-based drugs for targeted cancer therapy 3) New biochemical modulator of anti-cancer medicines and Multifunctional Drug Combination.4) Antitumor Nanomedicines 5) Cytokine storm syndrome and therapeutics
Selected Publications
1. Shiming He, Jian Xu, Xiujun Liu, Yongsu Zhen. Advances and challenges in the treatment of esophageal cancer.Acta Pharmaceutica Sinica B,2021, https://doi.org/10.1016/j.apsb.2021.03.008
2.Mengran Zhang, Hao Cai, Yue Du, Yuexuan Wang, Jianhua Gong, Jian Xu, and Xiujun Liu. Enhancing the Therapeutic Efficacy of Gefitinib in Human Non-Small-Cell Lung Cancer through Drug Combination. Molecular Pharmaceutics, 2021 Jan 20. doi: 10.1021/acs.molpharmaceut.0c01203.
3. ChuanKun Shan, YiBo Du, XiaoTian Zhai, YueXuan Wang, Yi Li, JianHua Gong. Zhi Juan Ge,.XiuJun Liu, YongSu Zhen. Pingyangmycin enhances the antitumor efficacy of anti-PD-1 therapy associated with tumor infiltrating CD8+ T cell augmentation. Cancer Chemotherapy and Pharmacology, 2021 Jan 3. DOI: 10.1007/s00280-020-04209-7. Online ahead of print.
4. Yan-Bo Zheng, Meng-Ran Zhang, Yi Li, Xiu-Jun Liu, and Yong-Su Zhen.DBDx-based drug combinations show highly potent therapeutic efficacy against human pancreatic cancer xenografts in athymic mice. Cancer Biology & Therapy 2020 Aug 2;21(8):749-757.doi: 10.1080/15384047.2020.1776580. Epub 2020 Jun 17.
5.Jian-Hua Gong, Yan-Bo Zheng, Meng-Ran Zhang, Yue-Xuan Wang, Si-Qi Yang, Rui-Hai Wang, Qing-Fang Miao, Xiu-Jun Liu & Yong-Su Zhen."Dexamethasone enhances the antitumor efficacy of Gemcitabine by Glucocorticoid receptor signaling" Cancer Biology & Therapy,DOI: 10.1080/15384047.2019.1702399. https://doi.org/10.1080/15384047.2019.1702399
6.Xu J, Du Y, Liu WJ, Li L, Li Y, Wang XF, Yi HF, Shan CK, Xia GM, Liu XJ, Zhen YS. Intensive fibrosarcoma-binding capability of the reconstituted analog and its antitumor activity. Drug Deliv., 2018, 25(1), 102-111
7.Wuli Zhao, Caixia Zhang, Chongwen Bi1, Cheng Ye1, Danqing Song1, Xiujun Liu and Rongguang Shao.Sophoridinol derivative 05D induces tumor cells apoptosis by topoisomerase1-mediated DNA breakage. Oncotargets and Therapy. 2016(9):2805-2817
8. Chunlan Wang, Guimin Xia, Yun Chai, Xiujun Liu, Rui Zhang, Jun Zhang, Xiaoning Li, Yang Yang, Juxian Wang, Mingliang Liu. Synthesis and antitumor activity of ATB-429 derivatives containing a nitric oxide-releasing moiety. Bioorg Med Chem Lett. Doi:10.1016/ j.bmcl.2016.03.012
9.JIA Xuedong,LIU Xiujun, WANG Jian, WANG Minghua,GUO Huiyuan and LIU Mingliang.Synthesis and Antitumor Activity of Capecitabine Derivatives. Chem. Res. Chin. Univ.,2015, 31(1):78-83.
10.Liu XJ, Zheng YB#, Li Y, Wu SY, Zhen YS.A Multifunctional Drug Combination Shows Highly Potent Therapeutic Efficacy against Human Cancer Xenografts in Athymic Mice.PLoS One. 2014, 22;9(12):e115790.
Patent
1.Application of nitrobenzoic acid compound in preparation of drugs for treating tumors. Patent No. ZL202010203050.5 Date of Authorized Announcement:2021.03.26
2.Preparation method and application of double-targeting anti-tumor recombinant protein based on antibody and macropinocytosis. Patent No.:ZL201711390128.3 Date of Authorized Announcement:2020.8.7
3.Anti-tumour fusion protein EL-defensin as well as coding gene and application thereof.Patent No.:ZL 201310566425.4 Date of Authorized Announcement: 2020.04.10
4.Defensin-albumin anti-tumor fusion protein and preparation and application thereof.Patent No.:ZL 201510674664.0 Date of Authorized Announcement: 2019.10.01
5.Application of pyridazinone compound in cancer therapy.Patent No.:ZL 201710429186.6 Date of Authorized Announcement:2019.03.05
6.Preparation and use of antitumor drug based on matrix metalloproteinase tissue inhibitor-2.Patent No.:ZL201510189147.4 Date of Authorized Announcement:2017.11.28
7.Application of IMB5046 compound in the preparation of antineoplastic drugs. Patent No.: ZL201510397191.4 Date of Authorized Announcement: 2017.04.26
8.Antitumor antibiotic ancomycin and its derivative.Patent No.:ZL201110124932.3 Date of Authorized Announcement:2014.12.31
9.Pharmaceutical composition with antineoplastic effect, and application method thereof. Patent No.:ZL201010133844.5 Date of Authorized Announcement:2013.08.21
10. Antitumor drug with double active components and application there of. Patent No.:ZL201010133858.7 Date of Authorized Announcement: 2013.11.06