Microbial and Biochemical Pharmacy
LIU Yishuang
Source:
time:2021-12-09
Views: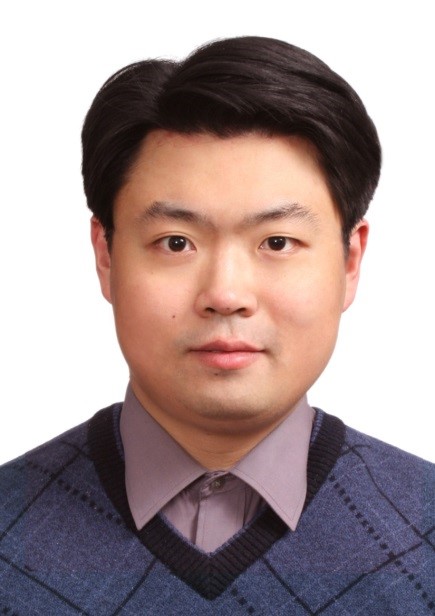 Name:Liu Yishuang
Department:National Key Laboratory for Screening New Microbial Drugs
Tel: (8610)63020226
Email: liuys@imb.pumc.edu.cn
Education & Research Experience
2009/09 – Now Associate Professor, Institute of Medicinal Biotechnology, Chinese Academy of Medical Sciences
2004/08 – 2009/07 Ph.D. in microbial and biochemical pharmacy, Peking Union Medical College
2000/08 – 2004/06 B.S. in pharmacy, Peking University
Research Field:
New drugs against drug-resistant gram negative bacteria and tuberculosis.
Research Interests:
In view of the increasingly serious problem of bacterial resistance, Dr. Liu and his team carried out the researches on new anti-Gram-negative bacteria and anti-tuberculosis drugs, as well as antibacterial drug synergists ( such as β-lactamase inhibitors and multidrug resistance efflux pump inhibitors )with the support of National High-tech R&D Program (863 Program), National Major Scientific and Technological Special Project of "Significant New Drugs Development", National Natural Science Foundation of China and CAMS Initiative for Innovative Medicine. By constructing new drug screening models, the antibacterial lead compounds were obtained, and the new candidate drugs with clinical prospect were obtained by studying the activity, toxicity and mechanism of action.
Selected Publications
1. De-Yun Cui#, Yi Yang#, Meng-Meng Bai#, Jiang-Xue Han#, Cong-Cong Wang, Hong-Tao Kong, Bo-Yuan Shen, Da-Chao Yan, Chun-Ling Xiao, Yi-Shuang Liu*, En Zhang*. Systematic research of H2dedpa derivatives as potent inhibitors of New Delhi Metallo-β-lactamase-1. Bioorganic Chemistry, 2020, 101:103965.
2. Jiangxue Han, Chunling Xiao, Maoluo Gan, Xinghua Li, Ying Wang, Jiayin Zheng, Dongsheng Li, Chennan Liu, Yan Guan, Jianzhou Meng, Shuchao Huang, Yishuang Liu*. Journal of Chinese Pharmaceutical Sciences, 2016, 25(3):189-195, 28 (4):238-246.
3. Yishuang Liu, Ying Wang, Jiayin Zheng, Xinghua Li, Yan Guan, Shuchao Huang, Chunling Xiao*. KL-0153, a novel inhibitor of Pseudomonas aeruginosa MexAB-OprM efflux pump. Journal of Chinese Pharmaceutical Sciences, 2016, 25(4):310-315.
4. Yishuang Liu#, Shuang Zhou#, Qi Deng, Xinghua Li, Jianzhou Meng, Yan Guan, Chuanyou Li, Chunling Xiao*. Identification of a novel inhibitor of isocitrate lyase as a potent antitubercular agent against both active and non-replicating Mycobacterium tuberculosis. Tuberculosis, 2016, 97:38-46.
5. Yishuang Liu, Jiayin Zheng, Shuchao Huang, Yan Guan, Chunling Xiao*. Establishment and application of the screening model of the Mycobacterium tuberculosis β-lactamase BlaC inhibitors. Journal of Chinese Pharmaceutical Sciences, 2016, 25(3):189-195.
Awards and Honors
2017, Consolation Prize of National University (Medical) Micro-lecture Teaching Competition
2017, The Second Prize of the Tenth Young Teachers' Teaching Basic Skills Competition of Peking Union Medical College
2017, The First Prize of the Second Micro-lecture Teaching Competition of Institute of Medicinal Biotechnology
2016, Excellent Award of the Ninth Young Teachers' Teaching Basic Skills Competition of Peking Union Medical College
2016, The First Prize of the First Micro-lecture Teaching Competition of Institute of Medicinal Biotechnology