Microbial and Biochemical Pharmacy —— Pharmacology
SHAO Rongguang
Source:
time:2021-11-15
Views: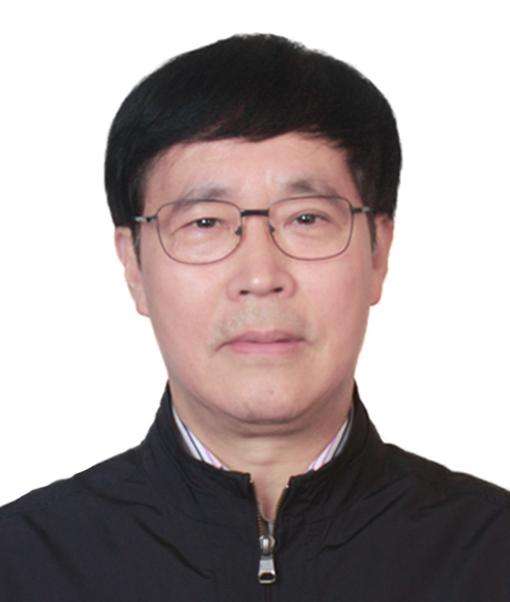 Name:SHAO Rong-guang
Department:Oncology
Tel: (8610) 63026956
Email:shaor@imb.pumc.edu.cn
Education & Research Experience:
1999/09 – Now Professor, Chair Professor of Cheung-Kong Scholars and Tenured Professor, Institute of Medicinal Biotechnology, Peking Union Medical College & Chinese Academy of Medical Sciences
1988/09 – 1994/08 Ph.D. in microbial and biochemical pharmacy, Peking Union Medical College
Research Field:
Molecular pharmacology, pharmacy of microbiology and biotechnology
Research Interests:
(1) Microbial and biotech medicines: Lidamycin, Hydroxystaurosporine, Ansamycin, antibody-drug conjugates, and RNAi medicines. (2) Novel drug targeting molecules: MR-1, G3BP1, and EBP50. (3) The mechanism of action of drugs: cell signal pathway, apoptosis, autophagy, cell cycle regulation, DNA damage repair, and so on.
Selected Publications:
1. Zhang CH, Liu H, Zhao WL, Zhao WX, Zhou HM, Shao RG. G3BP1 promotes human breast cancer cells proliferation through coordination with GSK-3β and stabilization of β-catenin. Acta Pharmacol Sin. 2021 Feb 3. doi: 10.1038/s41401-020-00598.
2. Ge MX, Liu HT, Zhang N, Niu WX, Lu ZN, Bao YY, Huang R, Yu DK, Shao RG, He HW. Costunolide repressed hepatic fibrosis through WWP2-mediated Notch3 degradation. Br J Pharmacol. 2020;177(2):372-387.
3. Cao R, Song W, Ye C, Liu X, Li L, Li Y, Yao H, Zhou X, Li L, Shao R. Internal enhancement of DNA damage by a novel bispecific antibody-drug conjugate-like therapeutics via blockage of mTOR and PD-L1 signal pathways in pancreatic cancer. Cancer Med. 2019;8(2):643-655.
4. Zhao W, Liu H, Wang J, Wang M, Shao R. Cyclizing-berberine A35 induces G2/M arrest and apoptosis by activating YAP phosphorylation (Ser127). J Exp Clin Cancer Res. 2018;37(1):98.
5. Liu H, Ma Y, He H-W, Zhao W-L and Shao R-G. SPHK1 induces epithelial- mesenchymal transition by promoting the autophagy-linked lysosomal degradation of E-cadherin in hepatoma cells. Autophagy 2017; 13(5):900-913.
6. Liu H, Ma Y, He HW, Wang JP, Jiang JD, Shao RG. SLC9A3R1 stimulates autophagy via BECN1 stabilization in breast cancer cells. Autophagy 2015;11(12):2323-34.
Awards and Honors:
2000 Paul Janssen Pharmaceutical Research Award.
2002 Extrude Contributed-Young Experts Award by Ministry of Health of China.
2004 National Key Person in the National Project of New Century Persons with Ability.
2006 Science and Technology Progress Award by NAPCI.
2010 The National Outstanding Scientist from China Association for Science and Technology.
2011 Peking Union Medical College Teaching Masters Award.
Academic Appointments:
Associations:
1. Director, Society of Antibiotics, Chinese Pharmaceutical Association.
2. Director, Society of Anticancer Drugs, China Anti-Cancer Association.
3. Director, Society of Cancer Pharmacology, Chinese Pharmacological Society.
4. Vice-Director, Society of Monoclonal Antibody, China Med-Biotech Association.
Editorial Boards:
1. Vice-Editor, Acta Pharmaceutica Sinica B
2. Vice-Editor, Chinese Journal of Antibiotics
3. Vice-Editor, Chinese Medical Biotechnology
4. Vice-Editor, Chinese Journal of Biochemical Pharmaceutics