Global recruitment for high-level talents
time:2020-05-07
Views:
1. Introduction

The Institute of Medicinal Biotechnology, Peking Union Medical College, Chinese Academy of Medical Sciences (IMB) was founded in 1958, formerly known as the Institute of antibiotics. Its predecessor can be traced back to the Central Office of Epidemic Prevention established in Period of The Northern Government. It is the birthplace and cradle of antibiotic research in China. Since the successful research and development of the first penicillin, it has successfully developed dozens of clinical antibiotics, accounting for more than 50% of domestic antibiotics. It has laid the foundation for the R & D, personnel training and industrial development of antibiotics in China, and made outstanding contributions to the national control of infectious diseases.
IMB focuses on the research and development of anti-infective drugs, microbial drugs and biotechnology drugs, and maintains a leading position in relevant disciplines and fields in China. Since the foundation of the Institute, more than 100 scientific and technological achievements have won the National Invention Award, the National Scientific and Technological Progress Award, the National Natural Science Award, the Achievement Award of the National Science Conference, the Achievement Award of the National Medical and Health Science Conference and multiple of provincial and ministerial awards, and a large number of outstanding talents engaged in scientific research and industrial development in the pharmaceutical field have been cultivated.
IMB will continue to give full play to its unique advantages, focus on the treatment of major diseases endangering human health such as infectious diseases, malignant tumors, immune diseases and metabolic diseases, carry out the research and development of innovative drugs such as antibacterial, antiviral, antibody targeted anti-tumor and immunotherapy, improve the efficiency of new drug research and development and achievement transformation efficiency, and strive to build itself into a national core base for the R & D of anti-infective drugs, microbial drugs and biotechnology drugs and the cultivation of high-level pharmaceutical talents.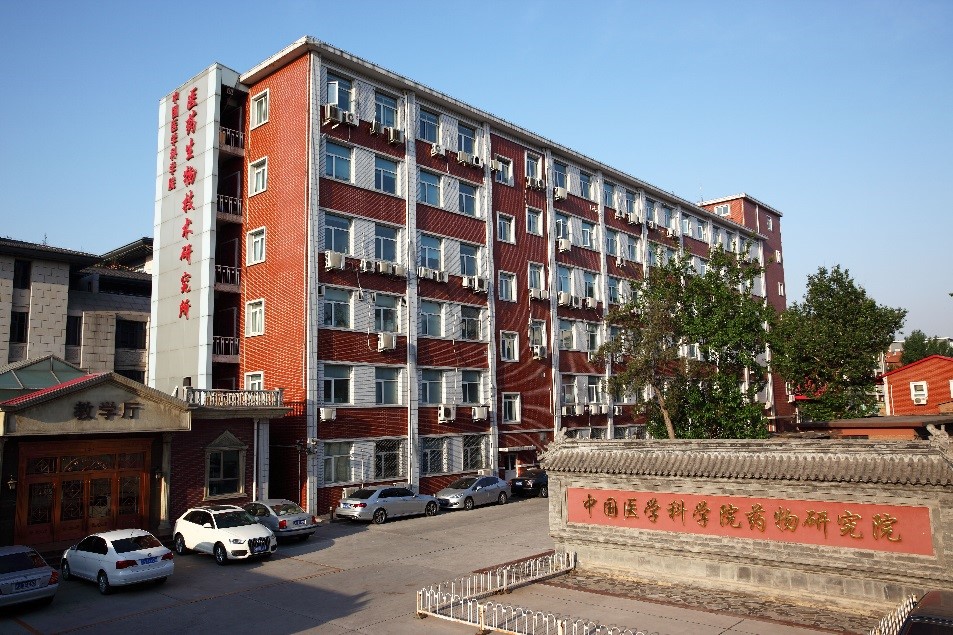 2. Recruitment disciplines
Pharmaceutical disciplines: microbiology and biochemical pharmacy, microbiology, medicinal chemistry, natural medicinal chemistry, biopharmaceutics, pharmacology, pharmaceutical analysis, pharmaceutics, synthetic biology, chemical biology, etc.
Frontier technologies: gene editing, synthetic biology, intestinal microorganisms, etc.
3. Recruitment position
Tenure professors, Tenure/permissive associate professors, assistant professors and postdoctors of the "excellent postdoctoral support program" engaged in academic research, education and teaching in pharmacy and related fields.
4. Qualifications and related benefits for the applicants
For details, please refer to the global recruitment for high-level talents of Beijing Union Medical College, Chinese Academy of Medical Sciences (hereinafter referred to as the college) http://www.cams.ac.cn/ .
5. Others
(1) The recruitment is valid all year round and can be declared at any time. Candidates can contact CAMS or IMB.
(2) Applicants should send the application form (see the attachment for details), resume, representative scientific achievements (no more than 10 papers), relevant supporting materials, etc. to the recruitment mailbox of the institute.
(3) CAMS and IMB will contact the candidates, and conduct qualification examination and centralized evaluation in accordance with high-level talent management regulations and programme.
6. Contact
(1) CAMS
Contact: Mr. Hong, Mr. Wang, Mr. Liu
Tel: +86 010-65105726 65105701 65105928
Fax: 010-65253820
Email: rencaizhaopin@cams.cn
(2) IMB
Contact: Mrs. Zhang, Mr. Xin
Tel: + 86 010-67014978 67016295
Fax: 010-67016295
Email: IMB_ hrm@126.com
Attachment:Application form for high-level talents of Beijing Union Medical College, Chinese Academy of Medical Sciences