Microbial and Biochemical Pharmacy —— Midicinal Chemistry
WANG Juxian
Source:
time:2021-11-30
Views: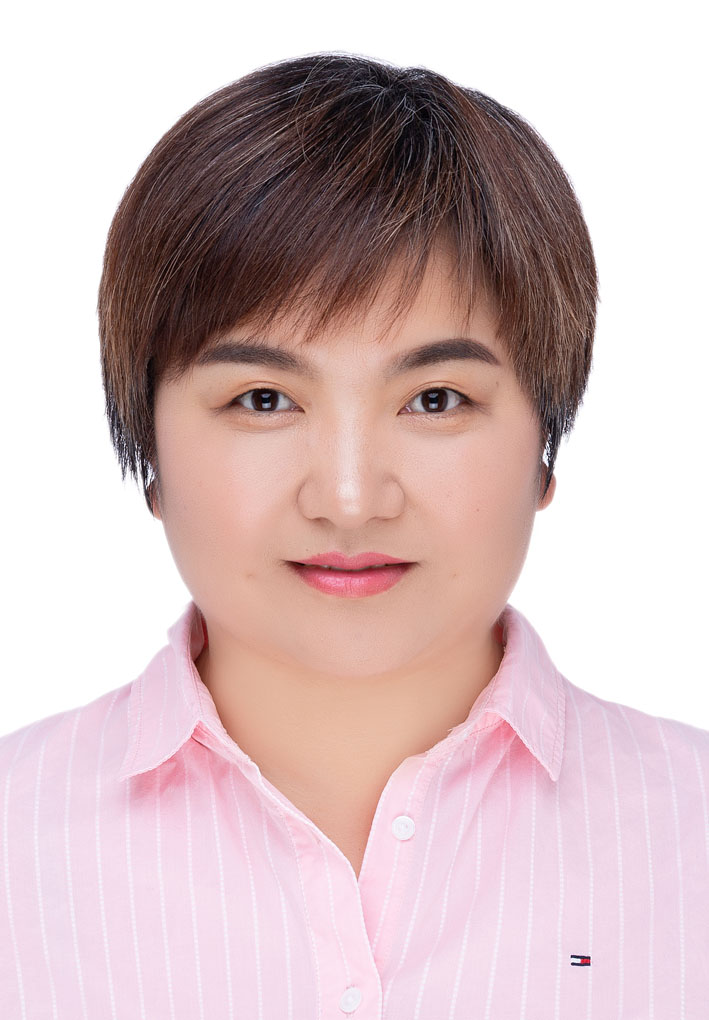 Name:WANG Juxian
Department:organic chemistry
Tel: (8610)63131053
Email: wangjuxian@imb.pumc.edu.cn
Education & Research
2008/09 – Now Research fellow, Institute of Medicinal Biotechnology, Chinese Academy of Medical Sciences
2005/09 – 2008/07 Ph.D. in microbial and biochemical pharmacy, Peking Union Medical College
2001/09 – 2004/07 M.Sc. in organic chemistry,Xuzhou Normal University
Research Field:Medicinal Chemistry,Organic Chemistry
Research Interests:Our research efforts are focused on antibacterial agents against multidrug resistant bacteria and metabolic diseases.
Discovery of drug leads and candidates.
Selected Publications
1.Guoning Zhang, Minghua Wang, Jianyuan Zhao, Yujia Wang, Mei Zhu, Juxian Wang,Shan Cen, Yucheng Wang, Design, synthesis and in vitro anti-influenza A virus evaluation of novel quinazoline derivatives containing S-acetamide and NHacetamide moieties at C-4, European Journal of Medicinal Chemistry (2020) 206, 112706.
2.Na Zhang, Shuang-shuang Zhao, Yi-xuan Zhang, Yu-cheng Wang, Rong-guang Shao, Ju-xian Wang & Hong-wei He, A novel biphenyl compound IMB-S7 ameliorates hepatic fibrosis in BDL rats by suppressing Sp1-mediated integrin αv expression, Acta Pharmacologica Sinica (2020) 41, 661–669.
3.Jinfeng Ren, Jian Xu, Guoning Zhang, Changliang Xu, Lili Zhao, Xuefu You, Yucheng Wang, Yu Lu, Liyan Yu, Juxian Wang, Design, synthesis, and bioevaluation of a novel class of (E)-4-oxo-crotonamide derivatives as potent antituberculosis agents, Bioorganic & Medicinal Chemistry Letters (2019) 29, 539–543.
4.Mao-xu Ge, Wei-xiao Niu, Jin-feng Ren, Shi-ying Cai, Dong-ke Yu, Hong-tao Liu, Na Zhang, Yi-xuan Zhang, Yu-cheng Wang, Rong-guang Shao, Ju-xian Wang, Hong-wei He, A novel ASBT inhibitor, IMB17-15, repressed nonalcoholic fatty liver disease development in high-fat diet-fed Syrian golden hamsters , Acta Pharmacologica Sinica. (2019) 40, 895–907.
5.Liu Hongtao, Pang Guoxun, Ren Jinfen, Zhao Yue, Wang Juxian, A novel class of apical sodium--dependent bile salt transporter inhibitors: 1-(2,4-bifluorophenyl)-7-dialkylamino-1,8-naphthyridine-3-carboxamides, Acta Pharm Sin B. 2017, 7(2),223-229.